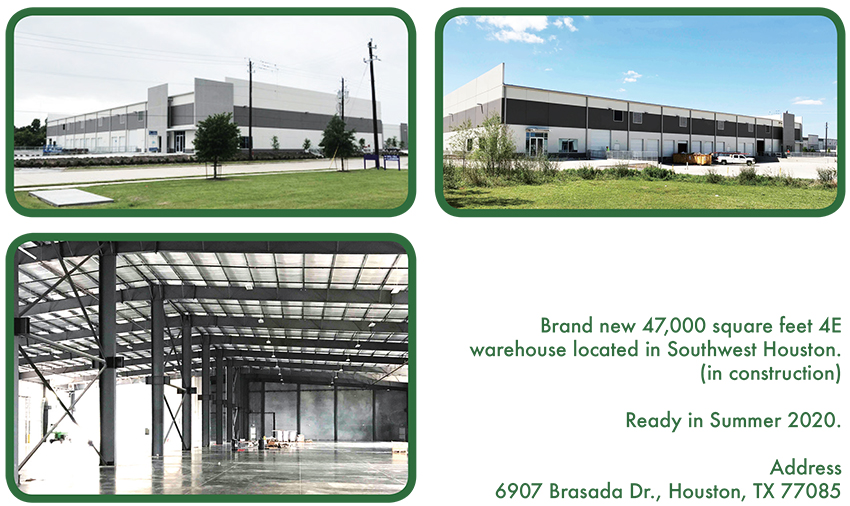 4E Valve Always put our customers' interests before ours.

4E Valve is a Texas corporation company focused on delivering high-quality flow control products to oil and gas, petrochemical, food, refinery, marine, mining, power and water treatment industries. We specialize in valve wholesale, with a core specialty of inventory of API 6D, 600, 602, 603, IBBM, CE & ISO 9001 certified valves.
4E Valve was established in 1993 in Houston, Texas with a vision to bring the best value valves to our customers. The company name comes from the four 'E's, which represent Excellent Quality, Extraordinary Service, Expedite Delivery and Extensive Inventory.
In more than 20 years of operation, 4E Valve has become a recognized valve distributor in the U.S.A. and beyond, with a brand new 47,000 square foot warehouse facility in Houston, Texas, we will continue to provide support to every industry and our customers with best value valves.
Contact our Houston Sales Team:
Toll Free: +1(800)496-4042 | Telephone: +1(281)494-4300 | Fax: +1(281)494-0090

Joe

joe@4evalve.com

Jenny

jenny@4evalve.com

Nigel

sales02@4evalve.com

Ben

ben@4evalve.com

William

william@4evalve.com

General Inquiries

sales@4evalve.com
Office Address




Postal Address




4E VALVE

6907 Brasada Dr.,

Houston, TX 77085

U.S.A.

4E VALVE

P.O. Box 450809

Houston, TX 77045

U.S.A.
*Terms and conditions apply.